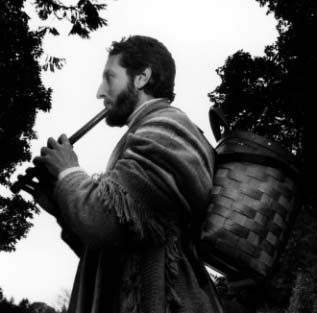 INSIDE PASSAGE is a specialty seed service featuring the native and naturalized flora of the coastal Cascadian Bioregion. The Inside Passage is the name given to protected interior-coastal waterways between Washington's Puget Sound and Alaska's Icy Strait (Glacier Bay). The purpose of INSIDE PASSAGE is to provide a generous selection of seed-bearing species that are found along the Inside Passage and its tributaries, together with literature, skills and services that foster appreciation for the wise use of those species.
50 years and more after the first Earth Day celebration, there is widespread awareness of the role of native species in restoring damaged landscapes, and as items of horticulture. In order to meet upgraded standards of environmental quality, both public and private agencies are turning to the increasing number of native-plant sources for their botanic requirements. INSIDE PASSAGE strives to be a consistent, top-quality source of seeds and related services, emphasizing diversity by providing a broad selection of woody plants, forbs, grasses, and persisting introduced useful and ornamental species.
When you engage INSIDE PASSAGE for goods or services, you deal directly with me, as business owner and master seedman. 2022 is my 49th harvest season! I have founded three seed concerns during five decades of experience in business and in handling seeds and native plants, providing fresh, clean seed to a diverse public. With the posting of this 30th annual seed list, I re-affirm my dedication to excellence in products, services, and attention to detail. And while my personal wish is to derive joy and satisfaction in all aspects of my work, it's my intention that you, as client, also experience success and enjoyment with native plants, as together we re-create a greener, more vibrant Inside Passage.
---FOREST SHOMER, Owner
full-time seed professional since 1973
home / about inside passage/ ordering / services